My brother just gave me an advance birthday present, the Vic Tsing Bluetooth Shower Speaker.
The name says it all, here are some pictures: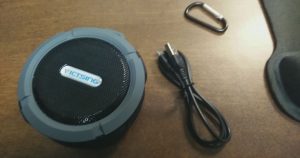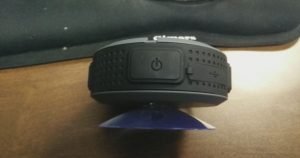 On weekdays, my morning starts really early and i like to listen to the radio for traffic and weather while in the shower, or while shaving. However I can't really hear the sound from the shower, and I do not like the idea of exposing my ipad to humidity.
So this devices should work out really well, the plan is to start a radio stream on the ipad, then send it to the speaker via bluetooth, from another room.